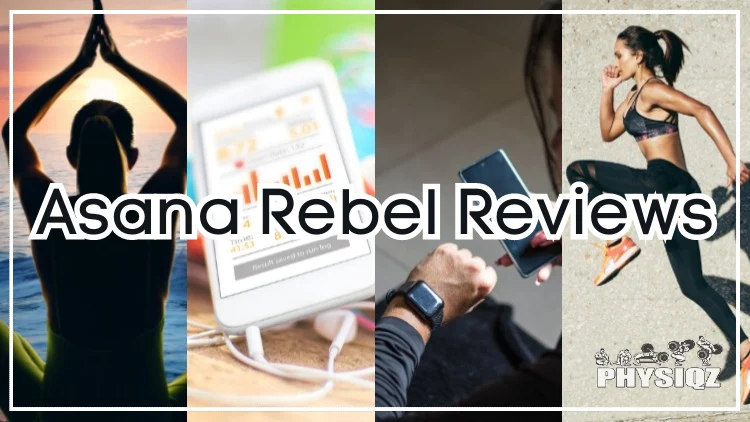 Asana Rebel reviews range from great to horrible across platforms such as the Apple App Store, the Google Play Store, Trust Pilot and various websites so its hard to get an accurate and unbias opinion on the quality of the app, and it's features.
For this reason, we will compile and digest reviews from several platforms, dive into the app ourselves, and cover the ins and outs of this fitness app's classes such as yoga flows, meditation, workout programs, HIIT courses and additional features such their habits tracker (sleep, water), food tracker, recipes including slimming detox juice, and music for sleep too.
All in all the app does provide excellent value for most users, but why some users should never use it is because it lacks illustrations and demonstrations of yoga poses for beginners, and for more advance users, it lacks live classes unlike similar apps on the market.
That being said, Asana Rebel is a good fit for most people and each individual should read about the pros, cons, and updated 2023 information to decide if the app is worth using.
What Is Asana Rebel? Is the Asana Rebel App Any Good?
Asana rebel is a fitness app that has been around since its establishment in 2015, making it one of the oldest fitness apps and certainly among the biggest with over 10 million users in its ranks.
The app takes a yoga based approach to helping millions get in shape, and additionally is an excellent choice for those searching for complete workouts, recipes and wanting to engage in and develop a healthy lifestyle with a holistic approach that's proven to work.
Many of the workouts contained in the app are a mix of yoga and high intensity interval training (HIIT) movements that employ calisthenics (a form of strength training using body weight).
High intensity interval training (HIIT) is a type of training that employs a number of rounds of training alternating between short bursts of high intensity training to elevate the heart rate followed by lower intensity exercises.1
What's more, it allows users to track their progress on their journey to achieving their weight and fitness goals. Asana Rebel has helped pave the way for other fitness apps that came later in the scene and shown that fitness apps can be a versatile and viable option for home workout plans.
This is clearly seen by the sheer amount of active downloads and presence in the social media sphere; clearly, the app is a popular choice and has been for many years.
However, the app does have its limitations especially for individuals looking for routines with much more variety, particularly those looking to strength training as a way to achieve their fitness goals and advanced users. The common adage is that the proof is in the pudding.
And after years of having been tried and tested, and the introduction of other apps that have come into the market, the updated reviews should give a better picture of what users are saying about the app.
A Summary of Asana Rebel Reviews on Apple App Store & Google Play Store
There are mixed Asana Rebel reviews on different platforms with some positive and negative reviews in 2023, that are almost worrying in some cases and the app is very general and not specific in content, lacking a target audience such as those wanting cardio or seeking to bulk up.
For this reason, each person should decide if it's wroth it for themselves by inspecting a summary reviews from popular platforms such as Google Play Store, TrustPilot and Apple App store.
Apple App Store Reviews on Asana Rebel
Asana Rebel has almost 8000 reviews on the Apple App store with an average of 4.6/5, a fairly good rating. Most users have given the app either 4 or 5 stars, with the majority giving 5 stars.
The positive reviews mostly had to do with the variety of workouts and instructors. They also were happy with the customer service support and that the investment amount was fair.
The users who rated the app with a few stars mostly complained of being billed incorrectly, especially when there was an offer and ended up getting billed the full amount. Many times, the company did respond to the review in an attempt to resolve it.
Some complained that the correct yoga terms were not being used and that the instructors move too quickly through the poses.
Overall, many people were happy but those familiar with yoga or wanted more content were displeased. However, the company did respond to both negative and positive reviews.
Google Play Store Reviews on the Asana Rebel App
The app has a fairly good rating on Google Play store with a 4.5/5 rating received from almost 60,000 votes. Many of those who were happy with the app were beginners keen on embarking on their yoga based fitness journey and were happy with the level of detail in the instructions—they were also pleased with how the workouts were short enough to be cramped into their schedules.
Additionally, there were a number who were pleased with the sleep program and the recipes available to them.
Those with negative reviews complained of how the instructors were rushing them through the poses, some complained about the video format being clunky and not having organization through chapters. Some have a hard time navigating through the app and complaining that it is slow and some also complained about the music not being ideal.
There are some users who were being kicked out of the app and not having access to the videos after the 14 days trial subscription in spite of paying for the whole year. Overall, the majority of the users gave the app 5 stars, with some rating it at 4 stars and the minority giving it a lower rating.
What Reviews of Asana Rebel From Trustpilot Say
Trustpilot has a low rating on Asana Rebel with an average of 3.8/5 based on 368 reviews. Just over half gave the app a 5 star rating and about 20% gave it a 4 star rating; almost 20% gave the app a 1 star rating.
Those who have given it a 5 star rating were a mix of beginners and some who have been practicing yoga for years.
They felt that the works had enough variation and flow to them and that the instructions were concise and not too bearing. Many enjoyed the sleep, music and meditations and were also delighted with the instructors on leading and guiding through the workouts and meditations.
There was a general satisfaction with the benefits accrued from the workout.
Many of those that had negative reviews overwhelmingly complained about billing issues. Many had their subscriptions automatically renewed and what's worse, they received no response to their support tickets on their complaints.
Some thought they successfully canceled, only to be billed for another year.
Overall, what brings down the ratings on Trustpilot have to do with the financial part of the app and how users felt 'scammed' into paying for something that they didn't want anymore.
Asana Rebel Reviews: Reddit Insights
As with the other platforms mentioned above, the reviews for the app are a mixed bag. A reviewer mentioned that they used it for a year only to realize that the recordings were short and quite repetitive.
The instructors had varying styles but teaching the same poses, and they were rushing through these poses to keep up with them which led them to developing bad technique to keep up with the yoga poses forcing them to re-learn these poses, which defeats the purpose of the app.
There were also a number of customers complaining about the billing issues rampant with the company with many trying to cancel and/or having their subscriptions auto renewed.
Is Asana Rebel Good for Weight Loss?
The Asana Rebel app may be good for weight loss due to some features and programs that are available to the user to aid in weight loss; these include recipes and some classes that can assist users lose fat for those users looking for a similar change brought on by a peloton before and after weight loss program.
When someone downloads the app, they are prompted to give a general overview of 3 or more of their goals including losing weight, getting a toned body or sleeping better. There are no specifics such as calorie count or goals relating to sets and reps that would help cut fat.
With that being said, in spite of the app being very much a yoga app and as per a number of Asana Rebel reviews, there are certain classes with elements that can help with weight loss including core training, HIIT classes, standard strength training and a metabolism booster course too.
Should I Use Asana Rebel To Build Muscle?
As mentioned in the previous section, the app does come with some strength training workouts that target the entire body, including the core muscles. Consistent strength training using bodyweight can help build and tone muscle.
However, those who are looking to bulk up, grow substantive mass and harden muscles are better of engaging in a strength training programs such as enrolling in a beginner hypertrophy program that employs the use of weights and / or acquire apps that have extensive calisthenic programs that can help the user build considerable muscle.
Is Asana Rebel Ideal for Beginners?
Asana Rebel provides a viable platform for those who are new to the fitness world and looking to improve their health by reducing weight, increasing flexibility and toning their bodies. It provides a complete and general approach to fitness and doesn't come with intense workout programs suited for those who are already engaged in routine exercises.
The app has a clean and simple layout without requiring too much customization that may confuse and disorient beginners who are simply looking for information to help them achieve their fitness and health goals. There are many apps on the market now that are too complex for users and may actually put them off from the whole experience.
However, it should be noted that using Asana Rebel for beginners who have typically not done yoga poses, the app falls short in that it doesn't have pictures of the yoga poses that it is asking its users to perform. In many cases, individuals may need to go to other sources to get this information which defeats the educational purpose of the app.
If they are able to familiarize themselves with these poses, then it doesn't take much for the beginner to take to the app.
How Many Calories Does Asana Rebel Burn?
Determining the amount of calories that an individual can burn with Asana Rebel will be dependent on the weight of the individual, the intensity of the exercise as well as the time spent exercising and it can be estimated using the metabolic equivalent (MET). This is essentially the metabolic equivalent of doing certain tasks when compared to others.
For example, sleeping may have a MET of 0.95 and burns relatively little calories, while eating and performing light office duties may have a MET of 1.5.
On the other hand, carrying heavy loads and digging ditches may have a MET of 8 as opposed to light jogging and walking having a MET of 6. Hatha yoga has a MET value of 3 and a HIIT workout has a MET value of 8.
The MET calculator from the University of Cornell allows a user to input their weight, the time of activity and provides a list of MET values that can be used to gauge the actual activity or something similar.2 Assuming someone has chosen to engage in either the HIIT or metabolism booster which are high intensity workouts, the MET value would be 8.
If the user of the app weighs 150 lbs. and works out intensely for an hour using this MET value, they can expect to burn approximately 545 kcal which can certainly help those looking to achieve a 1000 calorie deficit. However, a yoga session with a MET value of 3 lasting an hour would burn approximately 204.5 kcal.
Asana Rebel Before and After Results & Measurements (Madeline's Transformation)
Asana Rebel has helped transform physiques of individuals who have engaged in the program consistently and for a while similarly to peloton strength before and after—here are the before and after results with pictures and the change that came about in their measurements.
Madeleine's Asana Rebel Before & After Transformation
After looking over Asana rebel reviews, Madeleine tried the Asana Rebel app for a month to see if she could lose some weight as she was tired of being fat in some areas, particularly the waist.
She took measurements of herself both before and after she began the challenge; she weighed 121 lbs., her bust was 88 centimeters, her arms circumference was 26 centimeters, her waist 68 centimeters, her hips 90 centimeters and thighs 51 centimeters.
Her abs became more visible and her arms were more toned although she was expecting them to increase in size but it was likely due to a reduction in fat. She also felt her hips were now fuller and her body was generally more toned and enjoyed the experience.
She would spend 20-25 minutes a day exercising using the app.
After using Asana Rebel almost every day for a month, she now weighed 118 lbs., her bust was 86 centimeters, her arms circumference reduced to 25 centimeters, she lost 2 centimeters on her waist and was now 66 centimeters and her thighs and hips stayed the same.
While Madeleine did not have a significant change akin to a cycling body transformation female result, she still did have a positive outcome, showing the app does help users get healthier.
What Type of Training Does Asana Rebel Have?
Asana Rebel has a number of training classes that help users achieve their training goals targeting the full body, core and can get their bodies moving or mediation classes to help enhance mood and sleep. These can be a stepping stone to get into more intensive plans such as the peloton workout plan.
Thirty day transformation challenge—this is a series of workouts that spans 30 days and targets the entire body using strength training.
Strength training regularly, even using body weight alone, has been shown to increase fat loss due to increased muscle mass that needs more calories to maintain, which results in fat being used to supply energy thus causing weight loss.3
Full body challenge— this program that targets the body involves exercises such as low plank, high to low plank, table top toe tabs, high plank to downward dog and one handed high plank to toe tap.
Spring into March challenge—a program for helping in both strengthening and toning.
Six-pack challenge—the Asana Rebel 21 day six pack challenge program targets the core muscles and helps build abs of steel, although individuals with bad ab genetics will likely need more intense exercise to grow their abs.
HIIT workout—this is a high intensity workout that lasts 26 minutes and is a great calorie burner. HIIT has been shown to aid in weight loss, despite shorter times that someone engages in the exercise.4
Pilates classes—these are classes which also target the core, abs and help in flexibility.
Metabolism booster—the app has a mega booster class for metabolism that is only 5 minutes long, perfect for those on tight schedules, and is ideal for burning calories which helps in weight loss.
Yoga exercises—there are yoga exercises for toned legs including low boat crunches, warrior 3 to lunge, low plank jumps and the vinyasa yoga flow which is a 11 minute session that can be done on rest day to help the body recover and rest
What Features Does the Asana Rebel App Have?
The Asana Rebel app does have some features that helps users achieve their fitness goals including healthy habits, meditations and recipe content.
Healthy habits—this feature helps users maintain a healthy lifestyle by helping them keep track of habits such as planning to have 8 hours of sleep and/ or drinking water—those who favor sports drinks might be wondering is propel water good for losing weight and if it can be a substitute for drinking water. It may be in some cases, however regularly drinking water still has many benefits and is considered a healthy habit.
Meditation—the app offers meditation sessions that are guided walking users through the process to help them focus on breathing with some lasting as long as 15 minutes and some 5 minutes short. They do not have any spiritual bias and can be used by everyone.
They help users improve their sleep, have relaxed moods, and mindfully eat.
Daily plan and activity log—the app provides the user with a set of structured activities that they need to complete for the day and under the activity tab, there is a log that shows the progress the user has made over time. The app shows how much time has been spent in exercise, meditation and focusing (music) thus showing improvements that have been made.
Daily quizzes—there are daily quizzes that are a gentle nudge for the users making them more mindful towards fitness providing a fun way to acquire scientific knowledge on nutrition, health and exercise. The quizzes are part of the daily plan marked as tasks to be completed.
Music for focus and sleep—under the exploration tab, users can find a selection of music to help them focus. The clips feature binaural beats which are 2 different tones played at the same in each ear causing the brain to compensate by a third which is the binaural beat.
These help synchronize the brain waves allowing for better focus and sleep.
Recipes—the app also comes with an elaborate recipe section that encourages its users to healthier eating and can be filtered by those with special diet concerns such as vegans, those looking for gluten free meals and those on a keto diet which are a part of trending diets. While these recipes are not entirely radical, they can provide the motivation towards wholesome eating—altering eating habits promotes calorie reduction, and when combined with physical activity, has been shown to promote weight loss.5
The Pros & Upsides to Using Asana Rebel
As can be expected and inferred at this point, Asana Rebel has a number of benefits and advantages such as having a clean app design, has some effective workouts and includes recipe content.
Has a clean app design—the Asana Rebel app has a clear and simple user interface making it easy to use even to the least tech savvy users who are easily able to find recipes, workouts and content with ease.
Elaborate recipe content—the app has an over the top content for recipes that inspire users to make healthier eating choices to help them achieve their goals.
Includes meditations—yoga is always associated with some form of meditation which is at the heart of this app, and the audio meditations help improve the mind connection making for a healthier lifestyle.
Set daily routine—Asana Rebel app gives the user a structured daily plan that keeps the fitness enthusiast committed and accountable to their workout routine, which can't come from following fitness channels on YouTube.
Sufficient workouts—the workouts on the app are good enough to get a beginner on the path to getting fit. Despite not having programs that make use of dumbbells or barbells, they are effective at getting the body moving and working up a sweat. The inclusion of yoga adds another dimension of improving users' flexibility, mobility, enhancing functional strength and improving balance.
Encourages healthy lifestyle—the app has a 'healthy habits' feature which helps users track wholesome habits such as regularly drinking water, and while basic, these recommendations and daily reminders to indulge in habits beneficial to the user is a plus.
Helps keeps tabs on progress—the app's activity tab feature that allows a user to keep track of the progress they are making as they advance in their program by use of a log. There is an active streak feature showing how many days the app has been used successively showing how much time has been spent exercising, meditating and so on—in this way, the progress the user made is quantified due to accessing these metrics.
What Asana Rebel Is Good for & Who Should Use It
Asana Rebel is an app that gets beginners' feet wet by providing a simple guide and plan to enjoy basic workouts and providing structured guidance on the same—they typically need motivation and need access to tools that help with mind development—it is also a great option for those who want the benefits of a gym at home.
Structured guidance and motivation—the app is excellent for those who need guidance and motivation, which is true for beginners and those with busy and hectic schedules; simple tools of engagement such as the hydration tracker keeps the user engaged with the app and provides motivation.
Home gym—gyms often provide services such as personal trainers who customize workout plans as per the client needs and specialized workout classes. The app does an excellent job at fulfilling these for the user making it a viable option for those not looking to fork out money to a gym for these services.
Non experts – Asana Rebel is great for beginners and novices alike, but for those who have been meditating, doing yoga, dieting or exercising for quite some time they may find the app's features lackluster in comparison to other apps with more specificity.
Mind development—the mediation feature on the app allows those looking to develop their minds along with their exercise routine and there are mindfulness tips that a user is notified each day on their daily plan. In addition, there are meditations that can enhance sleeping patterns and help users relax both mind and body at the twilight of the day.
The Cons & Downsides of the Asana Rebel App
Conversely, there are some downsides to using the app such as being quite pricey, having some negative reviews online and not being specialized.
Very pricey compared to competitors—this is relative to the fact there are so many competitors out there offering workout solutions compared to 2015 when the app first came out. Many competitors are offering value for money on their apps because they often have live classes, performance trackers and use much more advanced technology which places the Asana Rebel app at a pricing disadvantage.
Pricing inconsistencies—the app offers a free version to first time users which has limited features that can only be unlocked with an upgrade. While this is true for the competitors that offer a paid membership to get full access, the Asana Rebel app offers a multitude of plans including Rebel premium, Asana Rebel pro, Asana Rebel super etc which may prove too confusing for the user.
Daily plan inadequacies—it is impossible to customize and alter the daily plan once it has been created which is an inconvenience for those who may have busy schedules.
Teachers—often, users will want to get the credentials of those that they are training with, to check if they are worth the time to help them get good results. The app makes it hard to verify the credibility of the instructors of which many competitors do provide this information.
Wi-Fi and storage—the app doesn't function without Wi-Fi and uses a lot of storage space on the mobile device which could slow other functions.
Specialization—Asana Rebel app is more of an app offering general plans and is not specialized to suit specific goals by having targeted customized workout routines. Many users may sign up thinking it's a full blown yoga app. This is where the app fails to deliver as it does not specialize, which means it does not appeal to a certain niche which could end up making it appeal to no one.
Limited trial—the free version of the app is really of no use to a user and a full sign up is needed to take advantage of the programs on offer.
Online reviews—the Asana Rebel app's TrustPilot page reviews are a concern for new users because many of them reflect poor customer service, especially when it comes to billing. Many users have tried to get the service canceled, but still get billed and have a difficult time getting refunds which can be a horror to deal with.
Why Some People Should Never Use Asana Rebel & Who It's Bad For
For individuals looking for specialized workout apps in strength training and /or yoga should not turn to this app, individuals who are well advanced in their training programs and are looking to build on where they started and those not specifically focused on weight loss.
Yoga experts and those with yoga experience—at its core, Asana Rebel is yoga based but cannot match and come close to taking a yoga class.
Granted, users will learn basic yoga principles through features such as breathwork and warrior foundations, but Asana Rebel doesn't label its yoga using the styles of yoga such as hatha, kundalini, restorative, ashtanga and power yoga.
Those curious about yoga are better off with other apps that can even provide information on learning how to chant and understanding Sanskrit terms.
Seriously overweight people and those searching for mental wellbeing—the app is very helpful in helping individuals looking to lose weight by capturing goal weight, current weight and height of users when they begin using the app which provides a yardstick and way to track progress.
Those who are looking for mental and emotional wellbeing through yoga to improve certain aspects of their lives such as mood enhancement, sleeping better and stress reduction should turn to alternatives.
Advanced athletes who require more progressive and robust content —individuals who have already started their fitness journeys are likely not to find the routines and classes on the app as challenging. None of them require the use of additional resistance such as dumbbells, kettlebell and barbells and making use of concepts such as progressive overload to achieve muscle growth.
Progressive overload is an incremental increase in load, frequency and reps of training which increases muscle growth.6 The app is therefore not ideal for those looking to bulk.
How Do I Sign Up & Begin With Asana Rebel?
Users looking to sign with Asana Rebel can do so easily through both downloading the app on Google Play Store and / or Apple App Store and going to their website.
Google Play Store
Users on the Android ecosystem should follow the following steps to sign up:
Proceed to Play Store on the Android device.
Search for the Asana Rebel app by inputting in the search text box.
Download and install the app into the phone.
Input the answers when prompted on gender, weight, height, current fitness levels and goals such as losing weight, sleeping better and having more energy every day.
The user will then be prompted to create an account by choosing a password and entering an email address.
Users can then log in to the account using the newly created credentials.
Choose either a monthly or yearly subscription.
Begin the first class from the daily plan.
Android users can cast their sessions on the app onto Chromecast.
Apple App Store
Users who have Apple devices will follow the following steps:
Proceed to the Apple App Store on the Apple device.
Search for the Asana Rebel app by inputting in the search text box.
Download and install the app into the phone.
Input the answers when prompted on gender, weight, height, current fitness levels and goals such as losing weight, sleeping better and having more energy every day.
The user will then be prompted to create an account by choosing a password and entering an email address.
Users can then log in to the account using the newly created credentials.
Choose either a monthly or yearly subscription to create an account.
Begin the first class from the daily plan.
Users who have iOS devices can cast their session on the app onto an Apple TV.
Website
Users can also sign on their website by going online:
Proceed to the website online
Click on the get started button
Input the answers when prompted on gender, weight, height, current fitness levels and goals such as losing weight, sleeping better and having more energy every day.
The user will then be prompted to create an account by choosing a password and entering an email address.
Users can then log in to the account using the newly created credentials.
Choose either a monthly or yearly subscription to create an account.
Begin the first class from the daily plan.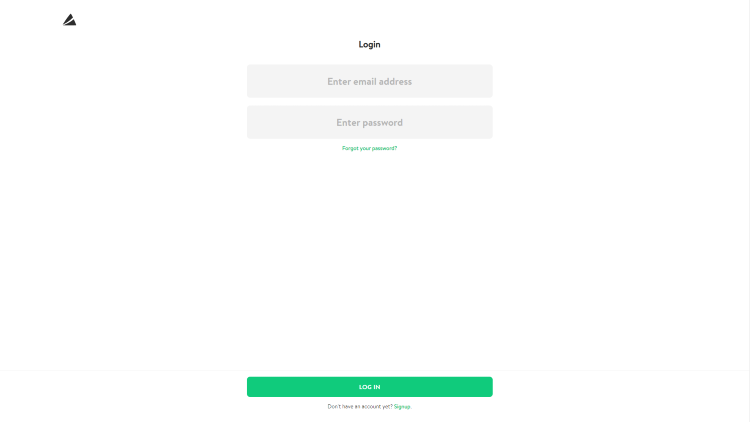 Asana Rebel has a desktop and web based version of their app.
Is There an Asana Rebel Free Trial?
Asana Rebel does not offer a free trial of its app for its paid subscription. It does however offer a free version of its app that is very limited in its features, and is not worthwhile for someone looking to benefit from it as it only serves to give a user an idea of the app.
Asana Rebel does however allow users full access to their classes, workouts, and recipes on a paid Asana Rebel subscription and users can cancel after 14 days if the app is not what they are looking for.
Asana Rebel Cost: What's the Price of an Asana Rebel Subscription?
The Asana Rebel app gives the user the choice of either a monthly or yearly subscription—the monthly charge is US $15.99 while the yearly subscription sets back the user US $82.99 both of which have the option to be canceled within two weeks. There is also a variation on different types of subscription such as Rebel premium, Asana Rebel pro, Asana Rebel super etc.
Asana Rebel's website does have occasional promotional offers such as a US $9.99 monthly deal with 6 months free after the purchase of an annual subscription of US $35.99. It should be noted that the app has a different narrative for a promotional deal with a monthly price of US $15.99 which causes some confusion.
Alternatives to Asana Rebel & Competing Apps for Each Discipline
Since the inception of Asana Rebel, a number of apps have been released catering and specializing to varying disciplines such as yoga, weightlifting, HIIT training and live and fitness workouts. Users should look into these alternatives especially due to a number of negative Asana Rebel app reviews that shed a negative light on the app.
Alo Moves vs Asana Rebel
Alo is among the top rated and popular yoga apps and is specialized, providing diverse yoga classes that include live classes for those who are subscribed members. The app makes it easy for users to be familiar with instructors and makes it easy to follow one that they have a preference over and therefore receive additional workouts unique to them.
In addition, Alo also has meditation and fitness workouts and some content pertaining to skills that can help users perfect their yoga and poses. It also offers a free trial period and costs US $99 annually and has a 4.9/5 Apple store rating.
Asana Rebel vs Beachbody
Beachbody has an average customer rating of 4.9/5 on Apple from almost 300,000 verified customers happy with its fitness streaming services and should be among the first alternatives for enthusiasts looking for a get in shape app.
It offers an affordable membership, giving member's access to a robust health and fitness content that easily dwarfs what Asana Rebel has on offer; there are over 1500 workouts to follow and 75 structured programs catered to different goals such as weight loss, cardio or strength training.
There is also community support, nutritional plans giving users guidance on healthy eating and professional guidance to achieving fitness objectives. Beachbody on demand takes things further—with an additional upgrade, the BODi membership allows subscribers access to on-demand workouts and live classes.
The membership comes in at US $99 yearly, but for all that the app offers, this is truly the best value for money especially when pegged against an annual gym membership.
Openfit vs Asana Rebel
Openfit is among the reasonably priced fitness apps on the market today due to the amount of content it offers. The app offers a comprehensive library of on-demand workouts, meal plans and workout programs for a subscription of US $96 annually.
With such a diverse content, it would be hard to not find exercises not suited to a particular niche covering everything from walking workouts to kickboxing classes.
Users who have Beachbody on demand membership also have access to the content available on Openfit which makes Beachbody's membership even better value for money.
Asana Rebel vs P.volve
P.volve is gaining traction in the fitness world offering a blend of HIIT, yoga, resistance training and barre. The app offers programs that are intense enough to work up a sweat but are low impact meaning they can be done by users who have joint issues.
The app enjoys a large community and following which means that users can engage and help each other towards their fitness goals. P.volve also sells slant boards and sliders as accessories for their workouts.
Unfortunately, the Apple rating is at a paltry 2.5/5 and the annual subscription comes in at US $95.88.
Yoga International vs. Asana Rebel
As the name implies, Yoga International is an app that is dedicated to yoga and gives the user a chance to learn about each yoga pose and how to make progress through practice. The app has a colossal collection of yoga workouts, demonstrations and flows to help learn yoga.
In addition to this, there are related articles at the disposal of subscribers.
The app is priced on the high side with annual charges at US $120 and has fairly good ratings at the Apple store at 4.5/5. This app, unlike Asana Rebel, does not have any strength training and /or weight loss workouts.
Just as users choose to decide between lose it vs myfitnesspal, they should consider if they want their yoga app to want additional workout routines as Asana Rebel does.
Fitbod vs. Asana Rebel
Asana Rebel is clearly not for individuals who are advanced in their strength training and are looking for more intensive workouts to build muscle—this is where Fitbod comes in as a weightlifting app targeted at users looking for strength training programs. The app offers diverse styles of exercises and has an automated program that keeps users on their toes with new challenges.
The charges are comparatively low, with an annual subscription coming in at US $79.99 and the app has a good rating on Apple stores at 4.8/5.
FiiT vs. Asana Rebel
FiiT offers an affordable solution to fitness workouts providing both live classes and on-demand workouts but this comes at a slightly higher price tag at US $120 a year. However, this is still low compared to an annual gym membership.
The app is quite advanced allowing users to easily track their performance and gauge their progress over time. FiiT is quite the popular app with an almost perfect rating on the Apple store at 4.9/5.
Obe Fitness vs. Asana Rebel
Obe Fitness takes a different approach to helping users achieve their training goals, switching from instructors who are serious about pushing users to a more inclusive and workouts that suit different kinds of individuals. There are on-demand workouts that cover diverse workout categories like yoga, pilates, cardio boxing and dance cardio.
The app has live classes with a robust schedule and the community is something to take note of and which users can benefit from. It does offer a free trial for new users to get their feet wet and have some idea of what's on offer.
It is a popular app on the Apple store coming at 4.8/5 but is quite expensive, charging US $ 199 annually.
How Did Asana Rebel Begin? What's Asana Rebel's Origins & History?
Asana Rebel was founded by Pascal Klein and Robin Pratap in Germany in 2015, and is considered from the old guard and pioneers of yoga and fitness apps. It has amassed a large following over the years and by 2020, was considered one of the top 10 workout apps that can be used at home.
It has also been nominated as one of the best start-up apps companies based in the EU.
How Long Are Asana Rebel Workouts?
Asana Rebel workouts vary in their span in how long they are completed, with the shortest one running for up to 4 minutes and the longest ones lasting around 40 minutes. On average, the workouts do take approximately 20 minutes to complete.
For example, the core control workshop targeting the core muscles takes only 5 minutes to complete; the same can be said for the mega metabolism booster.
The meditations classes also have some variation with some as long as 15 minutes and others as short as 5 minutes making them perfect for those with busy schedules and simply can't find the best time to exercise to lose belly fat.
How To Get the Most Out of Your Asana Rebel App Experience
While the Asana Rebel app can help individuals lose weight, build and tone their muscles and even enhance their mood, it is imperative to be mindful of using the app correctly and taking advantage of the benefits on offer by being consistent, eating a healthy diet, and getting enough rest and sleep for recovery.
Consistency—the app is designed in such a way that it caters to those on busy schedules by providing fairly short workouts to fit in a busy schedule; in addition to this, it provides a to do list which ensures goals are completed and makes it easier to plan workouts into a busy lifestyle. In this way, results will be achieved as the body needs constant exercise.
Nutrition—the app provides plenty of information when it comes to eating healthy and consuming foods to achieve calorie deficits (expending more calories than consuming) which will help with weight loss. It will allow the muscles to appear more toned and visible, since proper nutrition will help in their recovery.
Higher intake of protein combined with strength training has been shown to contribute to hypertrophy (muscle growth).7
Sleep and rest—getting enough sleep and rest are important for muscle growth by helping the body recover from all the work that has been placed on it regardless of whether if it is 6 hours of sleep enough to build muscle vs 7 hours.8 Fortunately, Asana Rebel has a feature that helps give users guidance on improving their sleep patterns by even allowing them to play soothing sounds to help them slumber.
Since its inception, the Asana Rebel app has been a true game changer in the fitness world helping millions embark on their goals to lead healthier lives.
It also has paved the way for other fitness apps catering to more specialized niches and providing even more robust features—the 2023 Asana Rebel reviews, while showing some positive aspects, have shed light on some inadequacies of the app such as not having enough content, and lacking in advanced features such as live classes and there are also legitimate concerns such as billing that the user should consider before deciding on the app overs its competitors.
Frequently Asked Questions
How Do I Cancel My Asana Rebel Subscription?
To cancel a subscription with Apple, proceed to the settings of the phone tab and tap the name and profile at the top of the screen. After selecting subscriptions, tap on the app's icon and tap on the 'cancel subscription' icon which is red in color.
Canceling on Android is easy as well; proceed to the Google Play Store app and tap on the menu icon. Choose the account and subscriptions and tap on the app's icon. Choose to cancel the subscription.
How Do I Contact Asana Rebel Support To Request a Refund?
The company does offer full refunds within 2 weeks if the customer is not satisfied upon signing up. It does however not offer partial refunds to canceled subscriptions. Users who registered using Google Play Store can proceed to the company's website to request a refund and those who did it through Apple can request a refund by contacting Apple support.
Can Asana Rebel's Subscription Be Used on Multiple Devices?
Yes, it is possible to sign into an account on multiple devices including a laptop, iPhone, Android device, tablet or iPad. The app cannot however be used for family sharing.
1Health, H. T. (2022). HIIT (High Intensity Interval Training). Retrieved 2023, from <https://www.hsph.harvard.edu/nutritionsource/high-intensity-interval-training/>
2Web, C. U. (2023). METS to Calories Calculator. Retrieved 2023, from <https://ergo.human.cornell.edu/MetsCaloriesCalculator/MetsCaloriesCalculator.htm>
3Channel, B. H. (2022, July 11). Resistance training – health benefits. Retrieved 2023, from <https://www.betterhealth.vic.gov.au/health/healthyliving/resistance-training-health-benefits>
4Andrea D'Amuri, J. M. (2021, July 20). Effectiveness of high-intensity interval training for weight loss in adults with obesity: a randomised controlled non-inferiority trial. Retrieved 2023, from <https://www.ncbi.nlm.nih.gov/pmc/articles/PMC8292807/>
5Services, U. D. (2019). Eating & Physical Activity to Lose or Maintain Weight. Retrieved 2023, from <https://www.niddk.nih.gov/health-information/weight-management/adult-overweight-obesity/eating-physical-activity>
6Daniel Plotkin, M. C. (2022, September 30). Progressive overload without progressing load? The effects of load or repetition progression on muscular adaptations. Retrieved 2023, from <https://www.ncbi.nlm.nih.gov/pmc/articles/PMC9528903/>
7Benefit, D. P. (2019, May 22). John W. Carbone1, Stefan M. Pasiakos. Retrieved 2023, from <https://www.ncbi.nlm.nih.gov/pmc/articles/PMC6566799/>
8Yanbo Chen, Y. C. (2017, December 17). Relationship between sleep and muscle strength among Chinese university students: a cross-sectional study. Retrieved 2023, from <https://www.ncbi.nlm.nih.gov/pmc/articles/PMC5749041>
9ymgerman. "Clicking the App Store icon in iOS 7." Canva. Accessed 15 April 2023. <https://www.canva.com/photos/MAEEVd5j12E-clicking-the-app-store-icon-in-ios-7/>
10Brett Jordan. "Red White and Black Labeled Box." Canva. Accessed 15 April 2023. <https://www.canva.com/photos/MAEKs3WQg_M-red-white-and-black-labeled-box/>
11Monoliza21. "young girl balancing yoga asana." Canva. Accessed 15 April 2023. <https://www.canva.com/photos/MADzVuVS4xA-young-girl-balancing-yoga-asana/>
12Trang Doan. "Variety of Food on Wooden Coaster." Canva. Accessed 15 April 2023. <https://www.canva.com/photos/MADGyaK9k2w-variety-of-food-on-wooden-coaster/>
13studioroman. "Smiling Girl Doing Sports Workout during Online Lesson on Laptop at Home." Canva. Accessed 15 April 2023. <https://www.canva.com/photos/MAELsSRVR4M-smiling-girl-doing-sports-workout-during-online-lesson-on-laptop-at-home/>
14Nicola Barts. "Man in Blue Dress Shirt Sitting Beside Table With Macbook." Canva. Accessed 15 April 2023. <https://www.canva.com/photos/MAEeu9wlONk-frustrated-man-in-front-of-a-laptop/>
15Dean Drobot. "Beautiful Confused Asian Woman Showing Stop Gesture on Camera." Canva. Accessed 15 April 2023. <https://www.canva.com/photos/MAEwjcsRqN0-beautiful-confused-asian-woman-showing-stop-gesture-on-camera/>
16alvarez. "Woman monitoring her workout progress on fitness app." Canva. Accessed 15 April 2023. <https://www.canva.com/photos/MAEJM1QocxM-woman-monitoring-her-workout-progress-on-fitness-app/>
17instaphotos. "Sporty Woman Holding Phone Using Fitness Yoga App." Canva. Accessed 15 April 2023. <https://www.canva.com/photos/MAEVzgiReRs-sporty-woman-holding-phone-using-fitness-yoga-app/>
18Maridav. "Fitness at Home Workout Exercises Online." Canva. Accessed 15 April 2023. <https://www.canva.com/photos/MAD4vCQJITY-fitness-at-home-workout-exercises-online/>
19Jacob Lund. "Females Working Out Together." Canva. Accessed 15 April 2023. <https://www.canva.com/photos/MACxT6P79pg-females-working-out-together/>