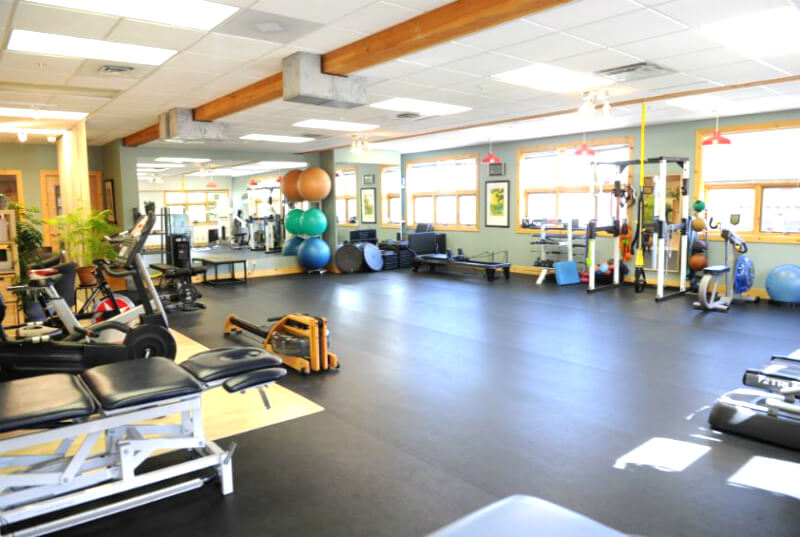 While starting your own clinic or practice can be very exciting, it can also be challenging. There are a number of different questions that should be considered and addressed before moving forward.
When trying to decide which items are necessary for your practice and compiling your master list, keep in mind that different options will have widely-varying price points. Planning effectively ahead of time will make sure you don't "put the cart before the horse" and miss essential items while overspending in less essential areas.
If you are just beginning your clinic, you may be tempted to outfit your space with as many high-tech devices as possible to attract the largest amount of patients you can. While having a long-term goal is effective, remember that most large facilities didn't start that way—they built up gradually over time by adding new equipment where needed when possible.
Furthermore, depending on your patients and your target demographic your needs may vary. Chiropractors will invariably need a different setup than physical therapists.
The American Physical Therapy Association's Private Practice Handbook provides some additional tips with this in mind when putting together your formal planning.
Create a list of all the conditions and injuries you are likely to treat
Create a second list of the most important items to effectively treat the conditions on your first list
Rate both the importance and the versatility of these tools on a scale of 1-10
Make your final decisions based on budget, using the ratings above to provide a useful metric when setting priorities for purchase
With that in mind, whether you are treating stroke patients or specialize mostly in laser therapy, studies have shown that clinics with more modalities and treatment options are able to serve a larger and more diversified client base—resulting in more lives changed and more dollars earned. Being aware of your long-term strategy from the start will better help you to adjust as your practice grows and expands.
Full Equipment List for Clinics
Using the process outlined by the APTA's handbook, you can better understand your needs and prioritize what to get first. With that in mind, here is a list of items every physical therapist needs.
Furnishings
Mirrors and Privacy Screens
Basic Supplies
Exercise Machines
Continuous Passive Motion Machines
Decompression and Traction Tables
Skeletal and Anatomical Models
Spilt Pans and Sheets
Biofeedback Machines
Cold Therapy Units
Electrotherapy Devices
Ultrasound Imaging and Therapy Machines
Diathermy Machine
Hydrotherapy: Whirlpool and Hydrolift
Hydrocollator and Thermalator
Ice machine and chilling unit for cold packs
Laser Therapy: Dynatron Solaris
Note: upon speaking with countless therapists, it appears that software may actually be one of the most important pieces of running a successful clinic.
Furniture
Furniture provides the base for any practice. Furnishings such as exam tables, rolling stools, massage tables, and mat platforms are required for basic evaluations and consultations; for this reason are generally found in every clinic.
Additional options like parallel bars, stand-in tables, and bariatric-specific equipment will vary depending on practitioners' area of expertise along with the specific needs of their current or future patients.
Here's a full list:
Exam Tables
Parallel Bars
Mat platforms
Rolling Stools
Massage Tables
Storage carts and cabinets
Stand-in Tables
Reception Furniture
Specialized Carts and Cabinets
Along with essential furniture, specialized carts and cabinets allow for the proper use and storage of supplies and expensive medical equipment. Spending thousands on state-of-the-art devices only to neglect proper maintenance and storage turns a smart investment into a poor one.
The needs and dimensions of each office will vary and largely determine the most efficient and effective use of space and resources.
Mirrors and Privacy Screens
While every practice may wish they had unlimited space and resources, most of the time that is unfortunately not the case. Many smaller treatment centers rely on mirrors and privacy screens to segment single rooms into different, private areas allowing multiple specialists to work more efficiently in a smaller area.
Mirrors are also vital for exercise therapy in providing recovering patients with visual feedback and should be a part of any therapy gym setup.
Basic Supplies: Scale, Goniometer, Tape Measure, Braces
Outfitting your office with basic supplies is more of a requirement than an option. Scales, goniometers, and tape measures provide an accurate ability to measure initial patient weight as well as track progress over time in the case of long-term treatment. Braces, wraps, and other support devices make up the foundation of any therapy center.
Additional necessities like computers are obvious, but picking the correct software for your practice can either make or break you.
Decompression and Traction Tables
Spinal decompression is an FDA-approved option that can provide an effective alternative to surgery for patients suffering with debilitating back pain. For this reason many clinics find it easy to market the benefits of the machine—generating a return on initial investment quickly.
Non-surgical decompression works by stretching the spine within a safe range of motion. This can help to alter and relieve painful and uncomfortable compression most often associated with herniated and bulging disks. As pressure is relieved these bulging disks can begin to retract, taking pressure off of surrounding areas and delivering an increased flow of nutrient-dense fluids and oxygen-rich blood to hurt discs.
While it may have been popularized for its use with herniated discs, physicians have found success using them for a range of conditions and symptoms.
Back Pain
Neck Pain
Sciatica
Bulging and herniated disks
Spinal nerve issues
Spinal overuse injuries (worn joints: posterior facet syndrome)
The machine works by gently pulling against two harnesses: one that attaches at the pelvis and another attached to the torso. Treatment generally last for 30-45 minutes and patients may require a total of twenty to thirty visits which should be spaced out relatively close within a five to seven week period.
Physical Therapy Clinic Exercise Equipment for Strength and Balance
Regaining strength and balance is a critical part of any therapy program, and while calisthenics are used often in rehabilitation, many times machines are the only option.
Upright and Recumbent Bikes
Stationary bikes effectively strengthen the lower body and core without placing a large amount of stress on lower-body joints, like in running.
Not all bikes are created the same. Recumbent bikes have a reclined, larger seat and peddles that are placed in front of the body. This can allow even patients with back pain to capitalize on the benefits of an exercise bike.
Alternatively, an upright bike has a smaller seat with peddles placed underneath the body allowing for a more natural riding position that mimics a real bicycle. Because of this, more muscles are engaged; the muscles of the abdomen, shoulders, and arms work to stabilize and support the upper body. Finally, an upright bike is smaller and therefore will take up less space in your facility.
Standing Elliptical
The elliptical trainer is a non-impact machine that stimulates the sensation and involved muscles of walking and running. Almost all have handles or poles attached to the feet to provide support and assistance.
The largest appeal is the lack of impact. Many lower-body rehabilitation programs require the reintroduction of lower-body running and the elliptical is often the preferred solution. On top of the lack of impacting forces found in running on a treadmill, it provides complete control of intensity. In early stages of recovery, range of motion may be limited—the exact stride and speed can be tailored for each patient.
Rehab Treadmill
A treadmill is the staple of any clinic gym and is an essential aspect of many lower-body rehabilitation plans. While average fitness treadmills may be okay for general exercise, they are often too narrow or limited in scope to safely and effectively use in the case of recovering patients.
Additionally, options such as the AlterG treadmill open up an entirely new range of possibilities. Pioneered by a NASA biomechanics specialist in the 1990s, it was originally designed to help astronauts train by increasing the pressure to their lower body. While it never became adopted for space-station use, the original design was used to do the opposite—allow users to walk and even run while decreasing their weight by up to 80% without the use of a restricting harness or yoke.
This new application has since become widely-adopted in not only clinics but athletic training centers as well.
Unweighing System
In some cases an AlterG treadmill may be out of budget or inappropriate due to special considerations for the ankles, knees, and hips where manual manipulation and facilitation of lower-body movement is required. If direct contact with these areas is needed, an unweighing system is the only option.
Just like its NASA counterpart, an unweighing system helps to relieve pressure off of the lower body—except with the use of a harness. These special harnesses adjust and adapt to allow for natural pelvic function and gait.
Additional software can also be used to provide concurrent visual and audio feedback to individuals as they perform rehabilitation modalities.
Training Stairs
The strength and mobility to use stairs is an essential part of daily life, but patients recovering from injury may not be able to do so safely yet—that is where your job as a therapist begins.
By including training stairs along with a holistic treatment plan, you can help your patients to regaining necessary function in their lower body. More importantly, you are able to do so in a safe and controlled environment; many options provide additional railings and support.
SciFit Upper-Body Exerciser
While upper-body exercisers are a critical component in the rehabilitation of shoulder injuries, they also provide an effective fitness option tailored towards strengthening the upper body and improving cardiovascular fitness. In individuals recovering from a lower-extremity injury or who cannot perform traditional exercise, it provides a safe fitness opportunity for patients otherwise lacking the ability.
For this reason some clinics may offer a monthly gym membership for these individuals as an accessory treatment offering.
Cable Columns and Pulley System
Cable systems provide endless exercise opportunities. With the right attachments, almost every area of the body can be targeted. For this reason, it receives a high score in the versatility department and should be placed high on your list when making purchasing decisions for your treatment center.
Power Plate
A power plate is an innovative pulsating device that creates an unstable platform, enhancing muscular coordination, balance, and strength. While muscles normally contract only once or twice a second, the power plate's vibrations require them to contract at a much higher rate: thirty to fifty times every second. Many clinics include use of the power plate in prevention packages for sports athletes or offer individual half-hour sessions.
For this reason performing exercises becomes more difficult—holding a bottom squat position on one is a great high-level movement you can use in the rehabilitation of sports hernia and other groin injuries.
Power Rack and Weight Bench
Power racks are arguably the ultimate tool for building strength. Coupled with a weight bench, they provide the ultimate strength training experience so that virtually any exercise can be completed. Along with a cable machine, their versatility is high. A weight bench is a nice addition that opens up the possibility for upper-body strengthening exercises.
Together a power rack, weight bench, and cable machine combined can fulfill a majority of your exercise and balance needs by themselves.
When accounting for these in your planning, make sure to also add barbells and dumbbells to your list.
Smith Machine
Invented by the "Godfather of Fitness" Jack LaLanne, A smith machine is an adapted form of the power rack that includes a railing system for the barbell to glide on.
It takes away the need to stabilize the bar to allow for an easier lifting experience and the ability to better target specific muscles. Vertical posts along the machine allow for a range of different exercises to be completed.
Accessory Muscle Group Machines
When it comes to outfitting a complete therapy gym, the range of options are endless. And when you add muscle-group-specific machines into the mix the possibilities only expand further.
Larger facilities will often have many machines, but even smaller offices may wish to include select machines to target the legs or upper body.
Rebounders: Round and Square
Rebound training has been around for some time, but gained popularity when NASA tested and reported on its effectiveness in the rehabilitation of astronaut's bone density and muscular strength following extended periods in space.
It can be used as a trampoline, but also as a return surface for exercise balls. This creates a large amount of possibilities.
Helping patients with ankle injuries restore balance and stability
Improving core strength in patients with groin conditions through one-legged rebound exercises that require full-body stabilization
Providing overweight or bariatric patients a feasible option to begin exercise
Ultimately, the only thing they can't do is come up with great therapy ideas—but that's where you come in!
Plyometric Sleds
Plyometric sleds are a highly-versatile piece of equipment for clinics that is perfect for strength, conditioning, and rehabilitation. By providing varied levels of resistance in a closed chain exercise, they are often used when reintroducing explosive movements for athletes. Gradually increasing aggressiveness over time can help ease and prepare for return to sport.
Recumbent Squat System
While many of the machines discussed so far double as general exercise equipment, the recumbent squat machine is also a closed-chain system that was designed specifically for patients with knee and lumbar spine injuries. Those rehabilitating from ACL, PCL, and patellofemoral injuries find them to be a godsend.
Their beauty comes in their ability to replicate squat mechanics in the supine position. This unique motion decreases the hip flexion and provides constant lumbar support. Ultimately, this reduces knee shear and forces on the patellar tendon.
If your clinic specializes in the treatment of athletes or knee injuries, this machine is a must.
Thera-Band Rehab and Wellness Station
If space is limited, or concerns for budget are high on the list of priorities, the Thera-Band Rehab and Wellness Station becomes is the perfect solution. Providing a total rehabilitation experience in a compact wall-mounted system, the device can be used to strengthen both upper and lower body extremities through varied physical therapy exercises.
While quality is often thrown out in the case of quantity, that isn't the case with Thera-Band. Their complete station setup focuses on an integrated approach without the need for additional expensive devices and machines.
Shuttle Balance
Popularized for their use in ACL and total knee rehabilitation, they have also caught on for use in treatment of a number of additional conditions and injuries.
Shoulder stabilization during rotator cuff injuries and
Core stabilization during phases of lower-body rehabilitation
Patients with spinal conditions
By providing enhanced proprioception and requiring patients to stabilize themselves, the shuttle balance provides a unique modality and stimulation not gained from other devices. When it comes to its possible uses, its only limits fall on the creativity of the practitioner.
Active Passive Trainer: Continuous Passive Motion (CPM) Machine for the Shoulder, Ankle, Elbow and Knee
CPM machines are popular following knee surgery but can be used for the shoulders, ankles, and elbows as well. The machine moves the given joint through a range of motion without requiring external effort from the patient.
Most insurance plans approve and cover use of active passive trainer machines, encouraging more clinics to adopt the device as part of their overall strategy.