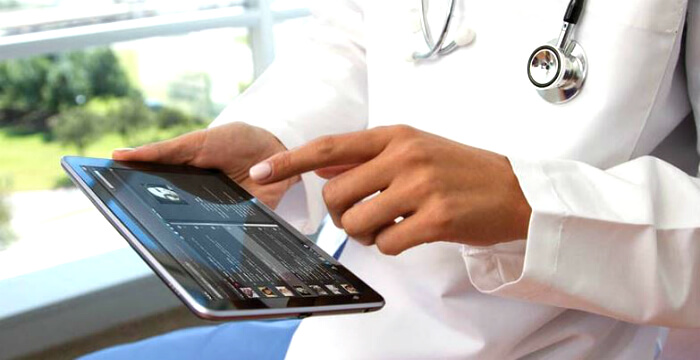 Powerful physical therapy software can mean the difference between success and failure when it comes to managing the billing and electronic medical records of patients.
Powerful physical therapy software can mean the difference between success and failure when it comes to managing the billing and electronic medical records of patients. With so many options to choose from, it can seem like a daunting task.
Not to worry! By focusing on the most important factors rated by therapists, you can make an informed decision that doesn't have to be painful.
Physical Therapy EMR and Documentation Software
In today's modern world, the medical community relies heavily on electronic medical records that are detailed and comprehensive. In the case of liability, having a solid track record of documentation to point can literally be a career-saver.
Beyond that, it's just documenting how you're supposed to. As a medical professional, creating detailed evaluation profiles on each individual is an important step in the treatment process. With digital access to this information and the ability to structure entire reports in minutes, it allows specialists to select only the best and most current tests. You can also set up notifications to alert you to outstanding tasks or insurance requirements.
Best of all, the documentation and reporting is all HIPAA and ICD-10 compliant!
Do you want…
A detailed and defendable set of documents that tells a full patient story?
To track patients over time and generate direct data that points to successful recovery?
Communicate professionally with other clinics, colleagues, and insurance companies?
Provide an enhanced level of value and professionalism to patients used to hack-job chiropractors or disinterested physicians?
Then physical therapy emr software along with the appropriate documentation program is your solution.
Physical Therapy Billing Software
While proper and thorough documentation provides the much-needed foundation of accurate reporting every medical practice needs, billing software is the other non-negotiable program you need—at least if you want to scale your practice and accelerate growth and revenue).
Maximize your payouts: unlimited insurance claim submissions with support, merchant card processing system, automatic checks for coverage eligibility, and free clearinghouses
Lower amount of claim errors: don't leave the financial future of your practice hanging in the balance—use clean and timely claim reporting to ensure constant revenue is hitting your bank account (plus who wants to enter data twice because the wrong code was used?)
Get paid while remaining compliant: HIPAA-approved systems for invoicing and billing make sure you can receive payments from your patients while staying in the clear
Save time: time is money, especially in the case of trained medical professionals and their staff whose combined hourly rate dwarfs the price of even an annual subscription—and that includes the best options, not the cheap ones
If taking a hands-on approach isn't your thing, or you want to absolutely maximize the best of what's out there to get the biggest ROI, a revenue cycle management service (RCM) might be a smart consideration as well.
By providing you with your own dedicated billing professional, you can forget about claims altogether and enjoy first-time approval rates of 98%. And because they know you won't continue to use their RCM service if you don't get compensated, they will work ruthlessly to make sure you are paid in a timely manner.
Physical Therapy Exercise Software for Home Rehabilitation (HEP)
Home exercise programs can help accelerate patient recovery by providing an interactive and useful library of exercises, mobility movements, and stretches. Packed with video-dense content and a fully-functioning patient-facing dashboard, it not only creates a better experience for the patient but makes your life as a practitioner easier as well.
Sick of losing unengaged patients? The best pt exercise software options boast engagement rates higher than fifty percent—that's more than 10 times the listed criteria in the Medicare Meaningful Use guidelines.
Putting together a full rehab program, providing it to your clients, and following their progress through completion has never been easier or simpler.
As an added bonus to increase revenue, consider offering the exercise program as a tertiary option to your normal rehab and treatment services.
Physical Therapy Practice Management and Scheduling Software
Running an efficient and lean practice is a tough challenge with lots of moving parts that can add up quickly. For the sake of your financial bottom line and your patient's health, having systems in place to account for this is essential to a healthy and smooth-running operation.
As you grow and consider adding more specialists to expand the breath and abilities of your facility, speed counts—that's where proper management technology comes in.
It can handle a wide range of tasks, from streamlining insurance eligibility and generating claims reports to scheduling appointments and automating follow-ups. After you use it for a few weeks, it's likely you will never want to go back.
As a starter, you will want to get electronic health record software first; relying on the old pen and paper system gets out of hand quickly as more patients are added to your system—and that doesn't include additional visits that require further notations.
But once your clinic starts to take off, management and scheduling software is critical to keeping your office running like a well-oiled machine.
To give you a quick idea, here's just some of the capabilities:
Quick and easy insurance claim submissions, including special tools to manage denials equal faster turnarounds and payouts
Detailed reporting and analytics to track financials and other mission-critical data
Scheduling calendar with medical-focused sorting to handle even thousands of patients with ease
ICD-10 code conversions before you submit claims to make sure insurance denials are kept at a minimum
Additional insurance-focused options such as eligibility verification so your office can avoid spending wasting time on the phone determining insurance coverage and more time treating pain