Dan Green Suffers Traumatic Injury, Withdraws from Competition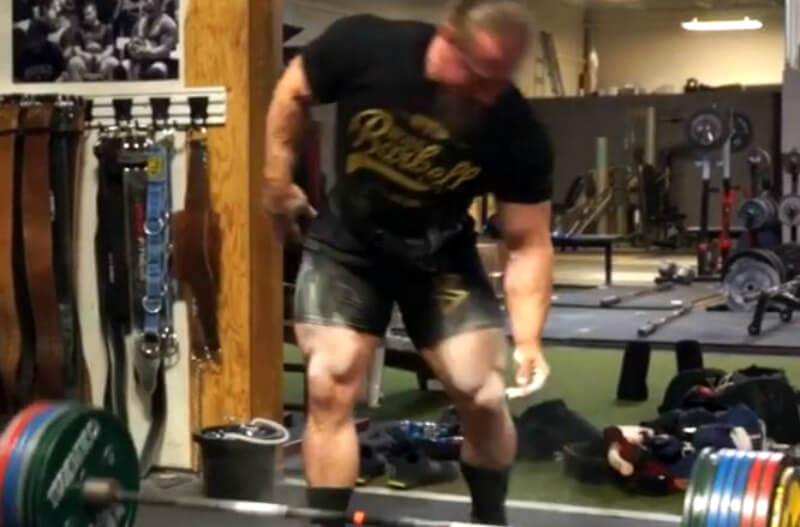 Elite level powerlifter Dan Green has had a tough past few months. After building back from a partially-ruptured quad tendon requiring extensive surgery and physical therapy, he now has a new injury to deal with: a torn bicep tendon.
Dan issued a public announcement that he is withdrawing from the large March Madness powerlifting meet planned for the end of this month. He also revealed that his injury is severe and will require surgery. He also mentioned that it probably happened last summer in 2017 and never had the chance to heal correctly.
Dan's statement on his Instagram page says everything.
"The thrilled look on your face when you rupture your bicep tendon and have surgery to look forward to and not a competition… I'd originally injured what I thought was just my forearm deadlifting in the summertime, and lifted in straps to let it heal, but evidently it didn't and was actually the biceps and the MRI confirmed as much"
https://www.instagram.com/p/BgwOLtGgmxX/?utm_source=ig_embed
Before suffering the bicep injury, Dan was making a blazing comeback and hitting incredible numbers given how recent ago he could barely walk. Recent videos on his social media showcase a 771 pound back squat, along with countless videos of insane stiff legged deadlift sets that he seems to do almost religiously now.
He is also a member of the Animal team and lifts in the Cage. In Columbus, Ohio at the recent 2018 Arnold Classic Green put up an insane 900 pounds without wearing a belt, giving the crowd there quite the show.
https://www.instagram.com/p/Bf4O1g-AM38/?utm_source=ig_embed
Owner of the Boss Barbell Club and Mountain View Fitness in sunny Mountain View, California, Dan competes in the 242 pound (110 kg) and 220 pound (100 kg) weight classes. His best meet total at 242 is 2210 pounds (2083 without wraps), and his best total in the 220 class is 2110 pounds (2099 without wraps).
While Dan Green may be down and out for now, he's a fighter and we're confident he will be back after some much needed rest and rehabilitation. When he does, it will be interesting to see how he matches up to other names like the insane Yuri Belkin and well known Kevin Oak.
Related Article: