In the event that something terrible happens, you must be prepared if you plan to survive.
You may or may not be in the category of people that call themselves "preppers," but the fact remains–the number one thing you can do to ensure your safety and survival in an apocalyptic event is to focus on developing your fitness.
It doesn't matter if you have all the firepower, ammunition, food, and tactical abilities in the world if you aren't able to move effectively and stay alive.
Just take a look at U.S. Special Forces. The men that make up the brazen defense force are some of the most physically fit individuals on the planet. This isn't by coincidence. Top leadership knows that it takes athletes to perform in times of intense stress.
But how can you even begin to reach that level of fitness if you've never started before? Attempting to make gains in your fitness may seem like a lost cause. That's no wonder given the countless fake infomercials and scams that send people down the wrong path to guaranteed failure. And in the end, these people aren't just let with nothing–they're left at a loss.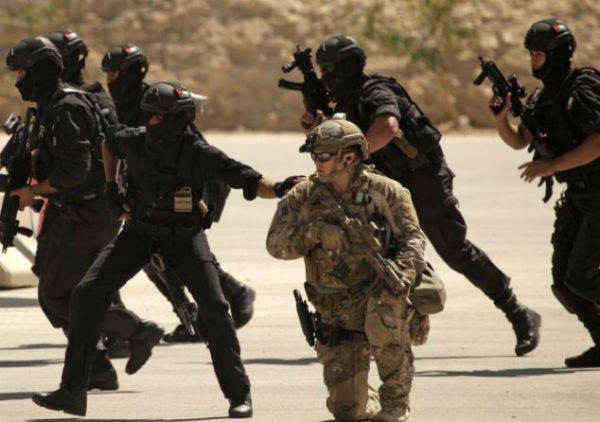 With effort invested and seemingly zero returns for their hard word, they decide that "it just isn't for them," or use the worst excuse of them all: "maybe tomorrow."
That sort of thinking isn't going to get you ready to survive a catastrophic world scenario though!
Instead, with the right knowledge and time spent on the things that actually matter (that give you the most bang for your buck when it comes to investment and effort), you will be sure to make progress in no time.
Let's keep it simple; if you're interested to learn more about the fine details and points that shed light on the specific techniques and tactics we use to train our top athletes, feel free to read more by clicking on any of the points.
Easy to follow eating guide that makes losing weight easy. The trick? A scientific fasting technique now proven to lower hunger levels dramatically.
Effective workout plan (for the more advanced workout plan, click here) that focuses on every aspect of fitness, thereby maximizing your results and making diminishing returns a thing of the past.
Proper stretching and recovery strategy to make sure you stay pain free and never get injured.
By taking your fitness  and your long-term health more seriously, you will look better and feel better–all while preparing yourself for combat should any major event force you into full prepper mode.
It's not hard, and with the right resources, you can make it happen! If you don't know where to begin, start here.