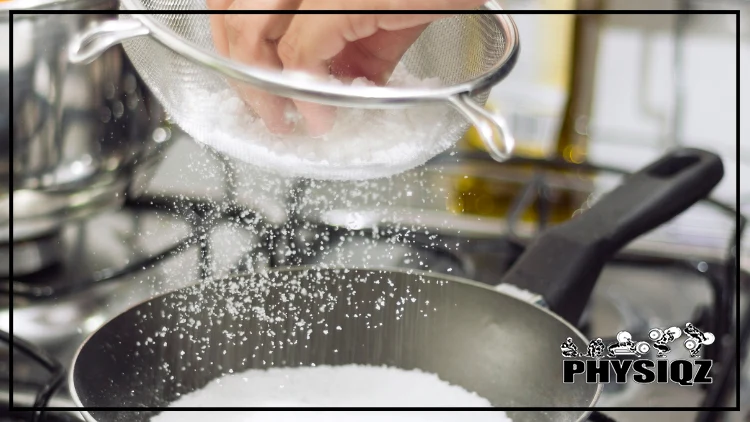 Is cassava flour keto friendly?
Cassava itself isn't entirely keto, but luckily our chef shows the low carb flour secrets that involves using tapioca flour and/or lower carb alternatives that work just as well.
After all, only eating 50 grams of carbs per day doesn't leave much room for high carb favorites so keeping carbs to a minimum should be of utmost importance to stay in ketosis.1
Without further ado, let's take a look at cassava flour, tapioca flour, and better yet, low carb alternatives to try out.
Is Cassava Flour Keto Friendly? Cassava Flour: Is It Keto?
Cassava flour is a little bit different from tapioca flour because while both are made from the cassava plant's root, cassava flour uses the entire root while tapioca flour does not so we'll cover both figure out "Is cassava flour keto?" in addition to tapioca.
In reality, cassava flour is not keto friendly nor keto approved although the carb amount can vary from brand to brand and serving sizes used. In fact, the USDA has no set standards for the Cassava plant and does not delineate the cassava and tapioca flour on its food data register.3
With this information in mind, cassava flour will have approximately 135 grams of carbohydrates per 1 cup serving size. Additionally, cassava flour is very high in calories and can negatively impact a caloric deficit (the net calories a person burns and eats) that is required for weight loss.
Even if a keto dieter compensates for the amount of carbohydrates, the caloric content of cassava flour might cause ketoers to wonder can you be in ketosis and still not lose weight?
Much like tapioca flour, recipes with cassava flour might call for a larger or smaller quantity of flour depending on the food. Recipes can also produce multiple servings per meal. With this information in mind, keto dieters need to be very aware and do their due diligence when using any of these products.
All in all, cassava flour is a high carb and calorie ingredient. Ketoers wondering is cassava flour keto friendly now know that the answer is no, and know to try alternative flours instead!
Is Cassava Flour Low Carb?
Much like tapioca flour, cassava flour is not low in carbohydrates. And oftentimes, recipes will call for additional ingredients that will add more carbohydrates onto a dish. So no, cassava flour is not low carb or keto friendly.
Keto dieters may be able to get away with eating very small amounts by using macronutrient counting and portion control, but in general dieters following a low carb meal plan should utilize alternatives to cassava flour and tapioca flour.
Is Cassava Starch Keto?
Cassava starch is very similar to cassava flour, and like cassava flour, cassava starch is not considered keto. In fact, cassava starch is essentially the same as cassava flour except that it undergoes a considerable amount of additional processing.
Furthermore, starches are completely made from carbohydrates. Due to this, they tend to have a high amount of carbohydrates per serving size and a hefty amount of calories too.
So no, cassava starch is not keto approved and should really be avoided by low carbohydrate dieters. But don't worry, there are a number of low carb alternatives to cassava flour, cassava starch, and tapioca flour.
Is Tapioca Flour Keto Approved? Is Tapioca Flour Keto Friendly?
Tapioca flour is a gluten free flour alternative that is made from the starchy bits of the cassava root, and unfortunately for keto dieters looking for low carb flour alternatives, tapioca flour is not keto friendly nor keto approved.
Here's why…
Tapioca flour is very high in carbohydrates making it not an option for keto dieters. In fact, a serving size of just one cup yields 135 grams of net carbohydrates.2 Remember, those engaging in a ketogenic diet are only allotted 50 grams of carbs per day to help jumpstart fat burning, and 135 grams is well above the amount that is approved.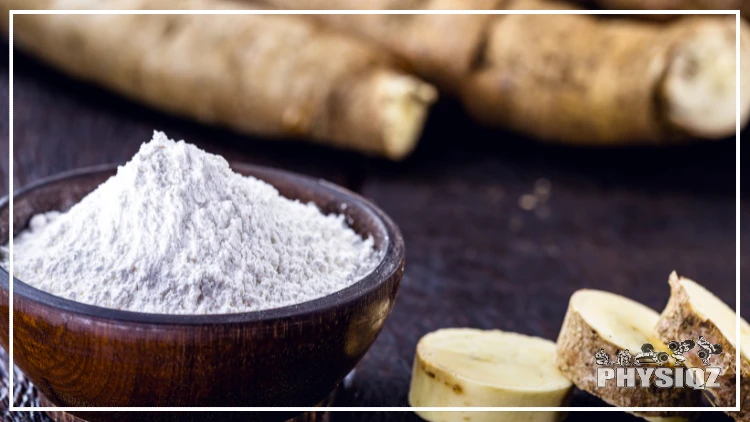 Even if a dieter only consumes 1/4 of a cup of tapioca flour, that's still 34 grams and close to the carbohydrate limit. That only leaves 16 grams of carbs for a dieter to enjoy for the remainder of the day. This low amount can be difficult to meal plan for, and limits the number of vitamin rich fruits and vegetables the body requires to be balanced and healthy.
Furthermore, because tapioca flour has a higher content of starch than cassava flour, it has undergone a significant amount of food processing making it much less healthy. Dieters trying the paleolithic diet or caveman diet, which is focused on foods that human ancestors had access to thousands of years ago, should make sure to avoid this ingredient for dietary adherence.
So no! Tapioca flour is not keto approved, nor is it paleo friendly. In fact, dieters trying out these trending diets should be very wary of this ingredient and use an alternative flour replacement instead.
How Many Carbs In Tapioca Flour?
The amount of carbs in tapioca flour can actually depend on the recipe a dieter is trying and the amount of serving sizes they consume. For example, some recipes may call for two cups of flour, which can be a total of 270 grams of carbs per meal. On the other hand, some recipes may only require a half cup of flour, which would be 67.5 grams of carbohydrates.
As a general rule of thumb, tapioca flour has a significant amount of carbohydrates per serving. At 135 grams of carbs per 1 cup serving, this is not the ingredient of choice for those watching their carbs.
It's also important to remember serving sizes of the recipe being used! Chocolate chip cookies may call for a large amount of flour, but could yield 24 servings if enjoyed in moderation. The same applies for pizza dishes which can be easily cut into smaller slices to help make a high in carb meal into a snack that fits into a keto meal plan. So if a ketoer is using this ingredient, only consuming small amounts is a good way to make tapioca flour fit into their meal plan.
One tapioca secret for keto dieters trying to cut back on carbs is simply using less tapioca flour, or utilizing a mix of tapioca with any of the low carb alternatives listed below. Or simply remember the tapioca trick, alternate cassava root based flours for any a low carb alternative to ensure a ketogenic recipe.
Low Carb Alternatives to Cassava Flour Ranked By Chef
Dieters who worry is cassava flour keto might find themselves scrambling for low in carbohydrate alternatives for recipes requiring flour as a main ingredient, and even when to use which alternative. Instead of worrying, keto bakers can keep in mind the tapioca trick: simply avoid using cassava root flours and try any of the alternative options listed below. After all, choosing healthy foods that fit into a diet plan is one of the many weight loss rules.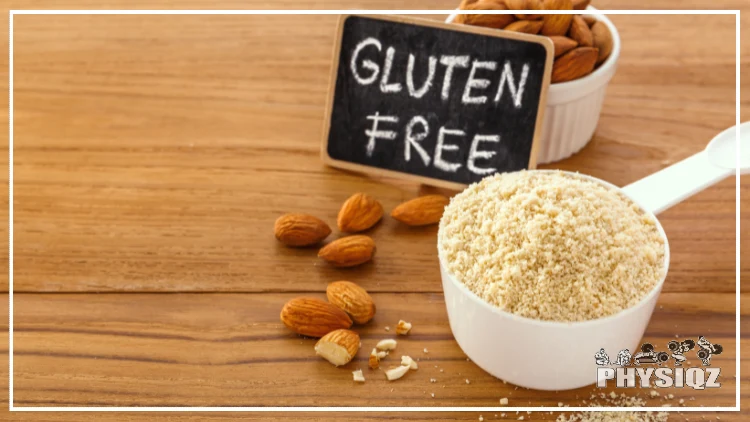 This is a comprehensive ranking to assist with all types of keto dieters baking and cooking needs, from cookies and croissants to pancakes and pizza, plus many more. This list reviews the best alternatives that are low in carbohydrates and delicious too. As an added bonus, this ranking will explain what alternative might just work the best with the recipe a keto dieter is trying to use!
#1. Almond Flour. Coming in at around 12 grams of carbohydrates per one full cup serving size, almond flour is perhaps the best tasting low carbohydrate alternative for cassava flour, tapioca flour, or any other high carb flour in general.4 With a delicious but subtle nutty flavor, almond flour ranks as a clear choice for number one on this list.
Almond flour is perfect for all types of recipes such as baked sweets, pizza dough, or breakfast biscuits. It's a great ingredient for keto dieters due to its low in carbohydrate composition, and helps to make any recipe keto friendly. However, dieters with nut allergies should beware, and opt to use a different flour replacement on this list that doesn't cause an allergic reaction.
#2. Ground Flax Meal. Flax seed as a flour replacement is not a new idea. In fact, many dieters might already know how to eat flax seeds for weight loss.
This cassava flour alternative is low in carbohydrates and high in important vitamins and vital protein that the body needs to be healthy. It's a delicious and nutritious ingredient that is keto friendly and a great alternative for ketoers looking to add more nutrition to their baking recipes.
Similar to almond flour, ground flax meal is an all purpose type of flour replacement and can be used in a number of recipes without altering the taste or texture too much. Typically ground flax meal can be used in a one to one ratio, making it a relatively easy swap for other types of flour.
#3. Coconut Flour. Mmm coconut flour! Coconut flour is a great replacer for recipes that are on the sweeter side, such as cookies, cupcakes, and muffins. But just because it can be used for a sweet treat, doesn't mean it comes with the calories and carbs normally associated with baked goods!
While still keto friendly, coconut flour is slightly higher on the carbohydrate content than other alternatives on this list, coming in at 18 grams of carbs per a quarter cup serving size.5 So keto dieters are invited to be aware during their meal prepping and are encouraged to use sensible portion sizes to ensure they don't go over their carbohydrate limit!
#4. Protein Powder. This seldom used low in carbohydrate trick is keto approved, and provides dieters with filling protein that helps to build muscle and burn fat. Protein powder comes in a wide variety of flavors, making it the perfect ingredient to be used in baked goods, cookies, pancakes, or any sweet treat a ketoer might be craving.
Because protein powder has a different consistency, it may be beneficial for ketogenic dieters to substitute flour for half protein and half of the other alternatives noted on this list. Or try using this ingredient at a one to one ratio for a very high in protein, low in carbohydrate meal. This can really help to jumpstart keto dieters who are lifting weights and wanting to help harden muscles.
#5. Parmesan Cheese. Parmesan cheese may seem like an insane choice as an alternative to flour, but it's actually keto approved and easy to use! This flavorful cheese is very high in protein and low in carbohydrates, coming in at a mere 2 grams of carbs per 1 tablespoon serving size.6 Therefore it's keto friendly and easy to implement in any low in carb meal plan.
Here's the catch. Parmesan cheese on its own can't be used in just any recipe. It's important to note that this ingredient pairs best with hearty meals such as pizza dough or as a bread crumb replacer.
If the recipe is bread based, try using at least ¾ of any of the alternative flours above and ¼ parmesan for a bold and tasty flavor. Additionally, if the recipe calls for bread crumbs such as fried chicken or casseroles, try coating with an egg and parmesan mixture instead. This will of course be much lower in carbohydrates, while still adding a golden and crispy texture to the meal. Delicious!
Keto dieters no longer have to sacrifice their diet for their cravings. Instead of wondering is cassava flour keto friendly, low carb readers now know the tapioca trick: simply swap out high in carbohydrate cassava root based flours for any of the low in carb alternatives above for a keto approved treat!
Frequently Asked Questions About Is Cassava Flour Keto Friendly
Is Cassava Flour and Tapioca Flour the Same?
Cassava flour and tapioca flour are similar, but not exactly the same; while they are both made from the cassava plant root, tapioca flour is more starchy than cassava flour is. But remember the tapioca trick, and that both cassava based flours are not keto friendly and are best to be avoided by those with a low in carbohydrate diet.
Which Is Better? Cassava Flour or Tapioca Flour?
The answer is neither! Cassava flour and tapioca flour are both high in carbohydrates and should not be utilized by keto dieters in recipes. Instead, try any number of the delicious flour alternatives listed above for a low carb option for flour based treats!
1Harvard T. H. Chan School of Public Health. 2022. Ketogenic Diet For Weight Loss. Harvard. Web. Retrieved on 06 November 2022.  <https://www.hsph.harvard.edu/nutritionsource/healthy-weight/diet-reviews/ketogenic-diet>
2Food Data Central of National Agricultural Library. 2019. Food Data Tapioca. U.S. Department of Agriculture. Web. Retrieved on 06 November 2022. <https://fdc.nal.usda.gov/fdc-app.html#/food-details/169717/nutrients>
3Agricultural Marketing Service. 2022. Cassava Inspection Instructions. U.S. Department of Agriculture. Web. Retrieved on 06 November 2022. <https://www.ams.usda.gov/grades-standards/cassava-inspection-instructions>
4Food Data Central of National Agricultural Library. 2019. Food Data Almond Flour. U.S. Department of Agriculture. Web. Retrieved on 06 November 2022. <https://fdc.nal.usda.gov/fdc-app.html#/food-details/583476/nutrients>
5Food Data Central of National Agricultural Library. 2019. Food Data Gluten Free Coconut Flour. U.S. Department of Agriculture. Web. Retrieved on 06 November 2022.  <https://fdc.nal.usda.gov/fdc-app.html#/food-details/592934/nutrients>
6Food Data Central of National Agricultural Library. 2019. Food Data Parmesan Cheese Topping, Fat Free. U.S. Department of Agriculture. Web. Retrieved on 06 November 2022. <https://fdc.nal.usda.gov/fdc-app.html#/food-details/172206/nutrients>