Dr. William Brown, MD
Last Update: 30 December 2021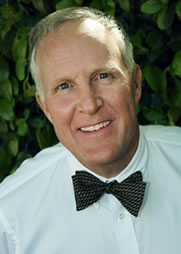 Dr. Brown underwent surgical training before mesh was available. This allowed him to learn from professors who instructed him on all the standard methods of pure tissue inguinal hernia repair. And even more importantly, he gained insights during this period that allow him to correctly judge which method of repair is the best in any particular situation.
When mesh became available in the late 1980s, he started using mesh like everyone else. Mesh had the advantage that the operation took less time and that the results were supposed to be much better. The manufacturers were very aggressive in marketing mesh as the preferred alternative.
Nevertheless, after about six months, his patients' came back with complaints related to the mesh: chronic pain, nerve entrapment, loss of strength, decreased range of motion, painful intercourse.
He never had any of those problems with the pure tissue repairs and decided to stop doing what the drug companies promoted and returned to pure tissue repairs. Since returning to his surgical roots, his patients and I have enjoyed over thirty years of good results.
In 1999, The Sharks Hockey team asked him to see one of their players with a Sports Hernia. At this time, he had never heard of the injury, so he consulted with experts in Europe and researched every medical publication he could find on the subject.
He is proud to say that the player had an excellent result after surgery and now cares for about 150 athletes with Sports Hernias each and every year.
Some of Dr. Brown's qualifications include…
Training:
St. Louis University Medical School, Class of 1980
St. Louis University Hospitals, Residency General Surgery
Class of 1985 Vallee Willman MD Chairman
St. Louis University Hospitals, General Vascular Surgery
Class of 1986 Gary Peterson MD Chairman
Certifications:
Board Certified in Surgery, 2026
Experience:
Surgeon for the San Jose Sharks and San Jose Earthquakes
Surgeon for the University of California D1 Teams
Surgeon for Stanford University D1 Teams